2. Browsing and printing, download of digitized Images
2-4. Print Images
2-4-1. Printing of digital images, etc. (JPEG format)
To print out a digital image, click the "Print" button on the digital image display screen, and print it from the Image Print screen.

Click the Print button.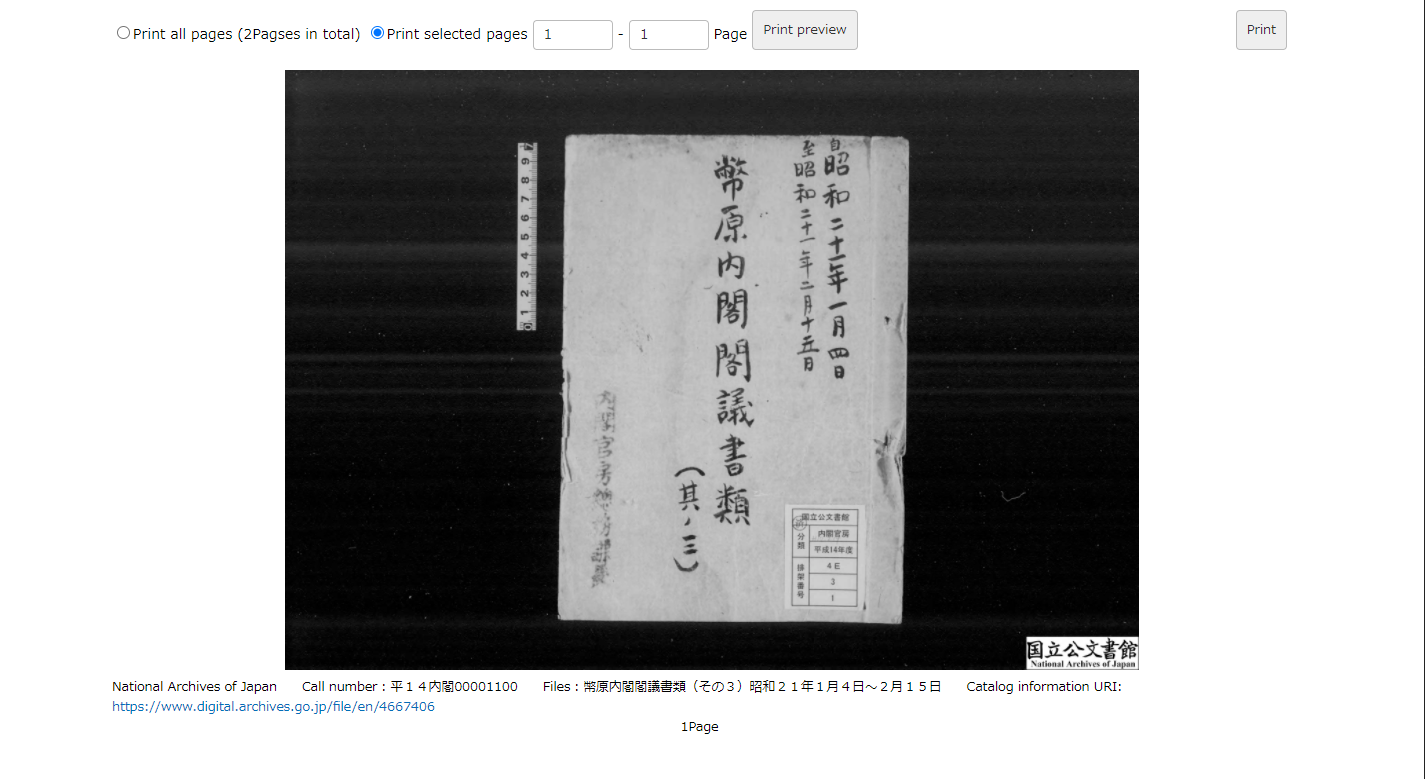 Specify the page to be printed.
Print all pages Prints all pages of the image.
Print selected pages Prints only the specified number of pages.
If you have changed the print page specification, click the "Print Preview" button to display it again.

Click the Print button to display the Print dialog box. Follow the print dialog to print the file.
2-4-2. Printing of digital images, etc. (PDF)
If it is in PDF format, please print it using the print function of the PDF viewer.