2. Browsing and printing, download of digitized Images
2-3. About the batch download screen
Click on the Download button download in the menu at the top of the screen to go to the digital image , audio and video data download screen shown below.
For images, you can specify the data format and download the data in batches.
For audio and video data, you can download the data in batches.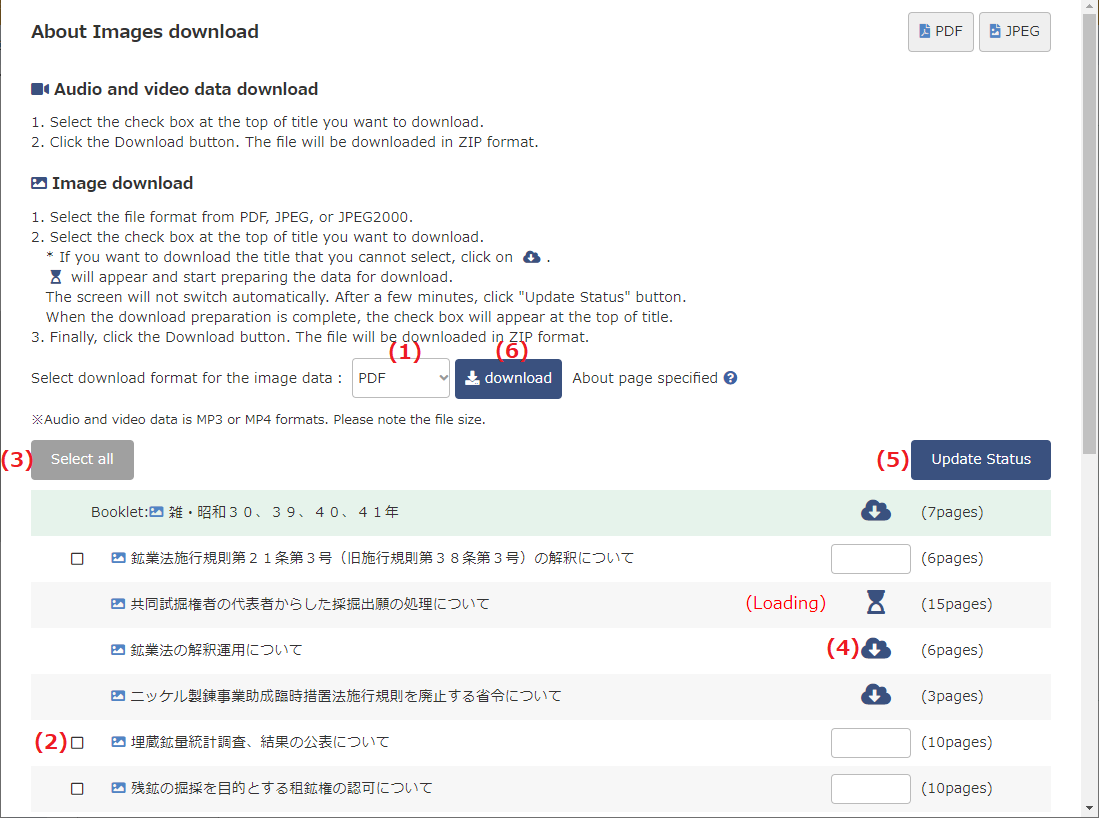 The description of each item is as follows.
Select download format for the image data

Select the file format from PDF, JPEG, or JPEG2000.

Select documents to download

Select the check box at the top of title you want to download.

Select all

Select all the documents that are available for download.

Prepare data for download

Start preparing the data for download.

Update Status

Update the readiness of the data for download.

download

Start a bulk download of the documents you have selected for download.
If the download format is PDF/JPEG, it is possible to download by specifying pages.
Enter the number of pages or page range in the red box below to download the file.
※You cannot specify pages for documents that do not have an input box.
ex)
10 page : 10
5-10 page : 5-10