3. Browsing our Main Holdings
3-3. Search by Regions
In some categories like a "Ezu", the region list is displayed.
By clicking a name of the region, the record of the region you chose is listed.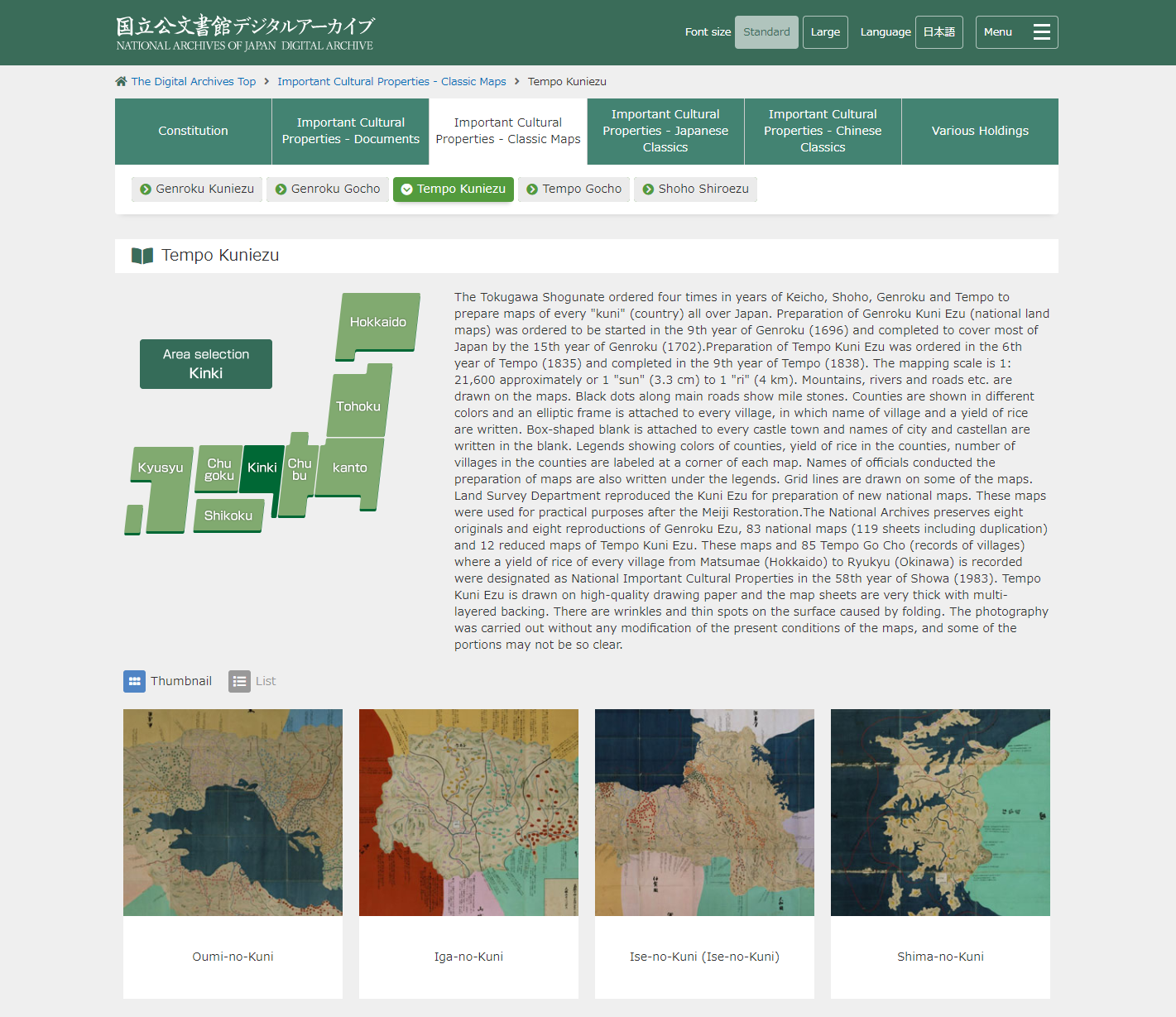 By clicking the title (or thumbnail) in the displayed list, the explanation of the selected record and the High-Definition images is displayed.
or Image Viewer, see "3.4. Image Viewer".