1-5. Detailed Information of the record
You can display the detailed information of Items when you clicked the title of Items in Search Results. (See "1.3.4 Search Resuts" or "1.4.1 Search Results List".)
And also, you can display the detaild infomation of "Fonds/Series" or "Files", when you clicked "Fonds/Series Detail" or "Files Detail" in Search Results.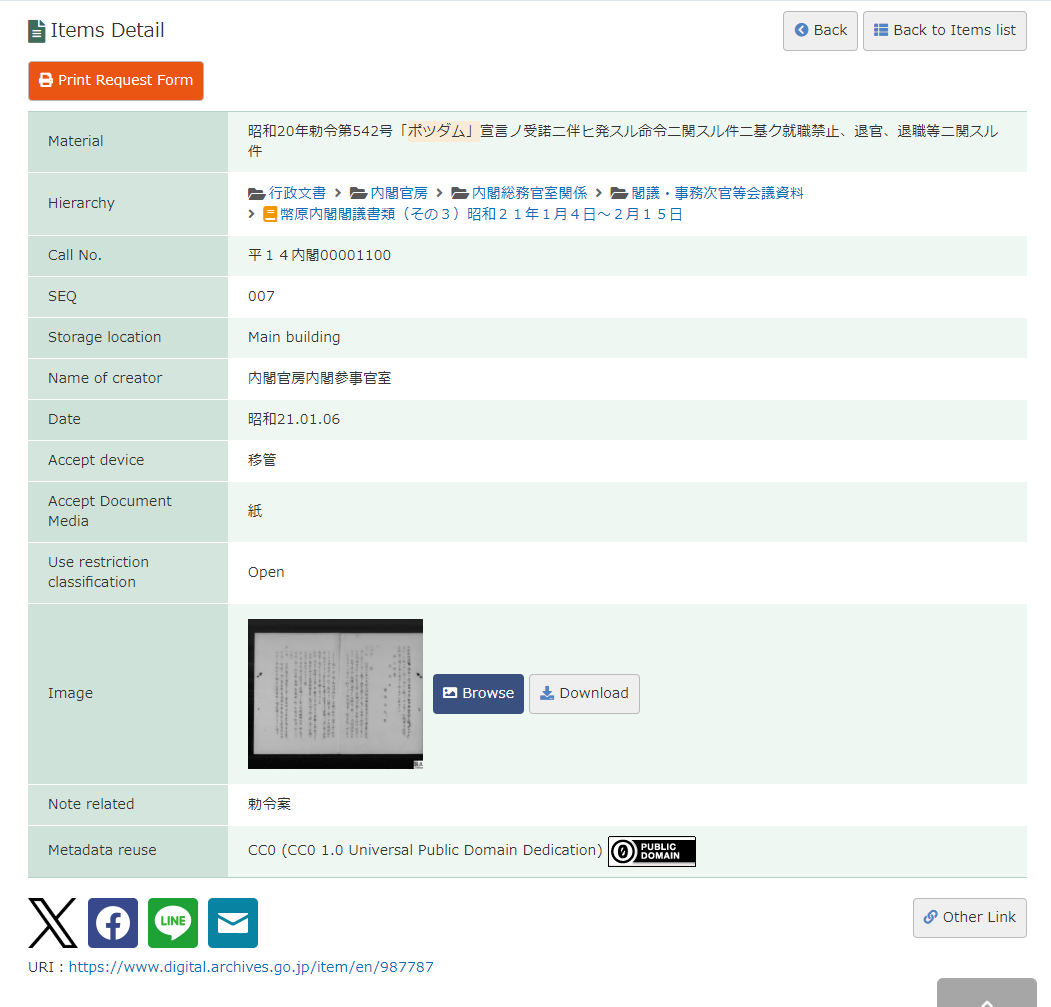 Back to previous screen

Back to previous screen.

Back to Items list

Display a Files that include selected items.

Hierarchy

By clicking the name of Fonds/Series in "Hierarchy", "Search Results" will be displayed. See "1.3.4 Search Results".

Image

"Browse" button on right column shows image data is available. By clicking "BROWSE" button, you can browse a images.
And, By clicking "Image batch download", you can do batch download of images.

Browse

You can browse JPEG or PDF formats.
If you still cannot view PDF images, please install a PDF plug-in such as Adobe Acrobat Reader.

Browse (Large Size)

You can browse High-Definition Images.

Download

By clicking this button, "Image download" screen will be displayed. You can select image format(PDF or JPEG) and download images by ZIP file.
For Image batch download, see "3.3. Image Batch Download".

Other Link

You can display links to the relevant materials and perform cross-search searches.